Walco Systems offers three lines of friction feeders. For limited size applications, the F110E feeder is a great choice. For an outstanding value for capacity, choose the VF Series Vacuum Friction Feeders. The SL Series is capable of feeding some of the most difficult products generally thought impossible to singulate.
---
SL Series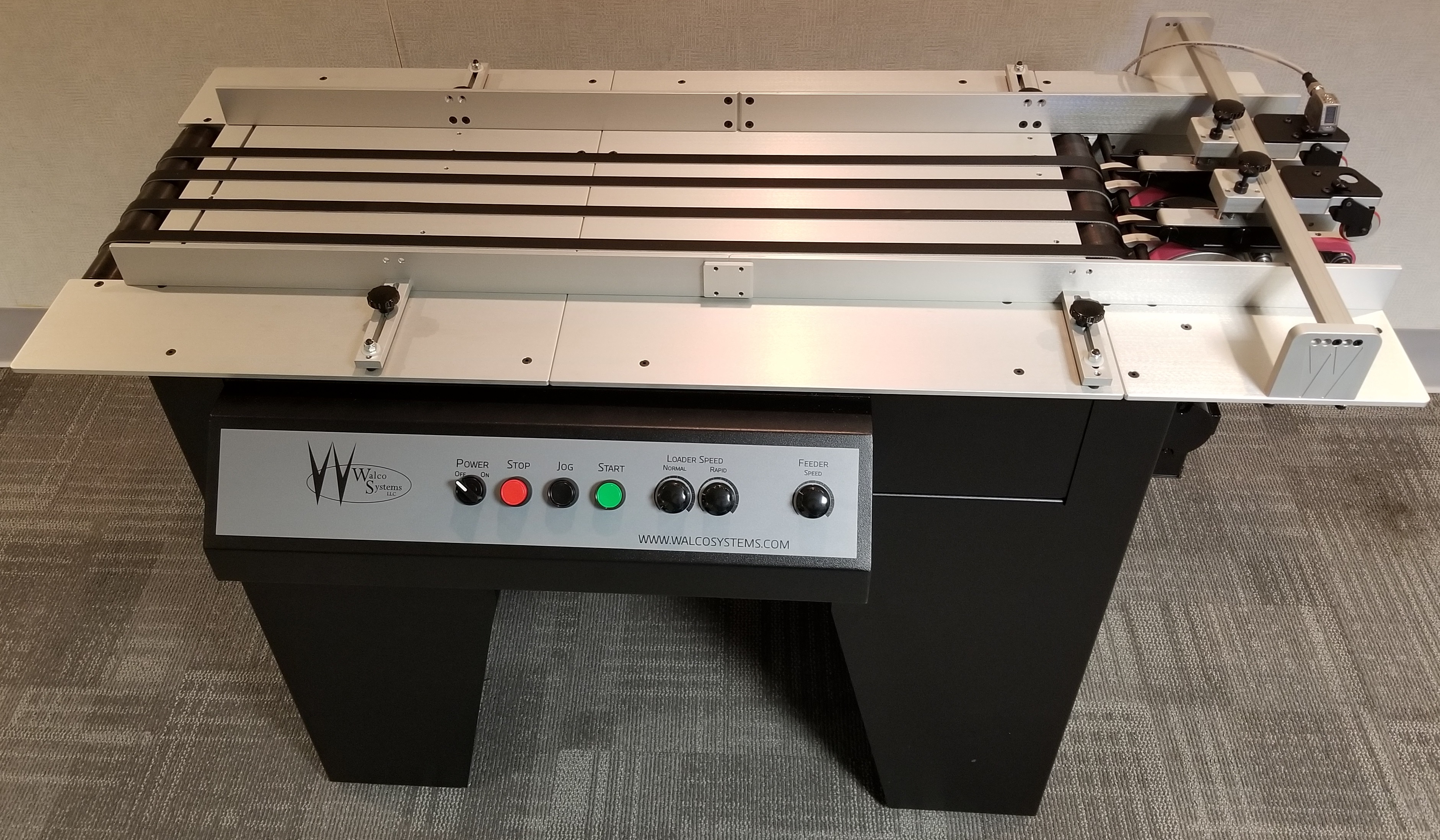 SL204 Autoloading Shingle Feeder
The SL204 feeder was created to feed the most difficult to feed products. From 1 mil poly bags to stuffed envelopes and everything in between, this feeder can handle anything. Patent pending separator geometry allows the SL204 to delicately and accurately separate products once considered impossible on a friction feeder. A generous loading section frees up operators to tend to other areas without worry.
Specifications
SL204
| | |
| --- | --- |
| Material Size: | Min. 3"W x 4"L - Max 19.5"W x 28"L |
| Material Thickness: | 3/4" Max (In Standard Configuration) |
| Electrical: | 110 VAC 1-Phase 10 Amp Circuit |
| Interlock: | Dry Contact (Low Volt) Standard |
| Operator Controls: | Power (on/off), Stop, Jog, Start, Loader Speeds, Feed Speed |
| Physical: | 53"L x 28.5"W x 33-36" H |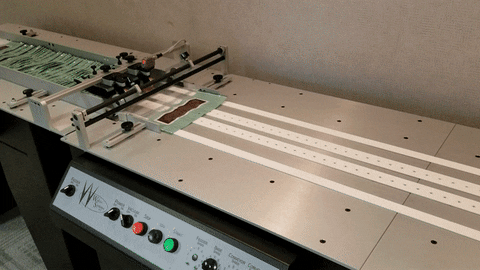 ---
F110E Series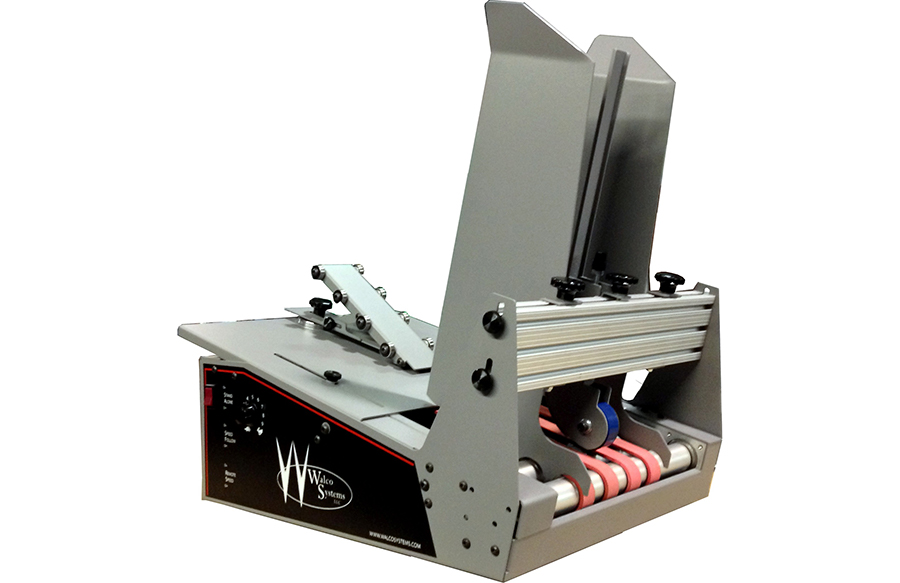 The Walco Systems F110E features a simple and robust design capable of feeding a wide variety of products. Adjustable belts and separator provide an exceptional degree of setup precision. Sealed shaft locking collar bearings provide low maintenance costs, and friction belt change is a snap. A range of options are available, such as an acceleration table, and seamless integration with standard Walco Systems equipment.
Like all Walco Systems products, the Evolution series feeders are designed for the high capacity use demanded by today's commercial environment.
Specifications
F110E
| | |
| --- | --- |
| Material Size: | Min. 2"W x 4"L - Max. 11"W x 18"L |
| Material Thickness: | 1.125" Max (Standard) |
| Electrical: | 110 VAC 1-Phase 5 Amp Circuit |
| Interlock: | Dry Contact (Low Volt) Standard |
| Physical: | 18.1"L x 15.0W x 21.25"H |
Features
Quick and Easy Setup
Variable Speed
Independently Adjustable Belts & Separator
Dual Durometer Separator
Adjustable Exposure Table
Simple Under 5 Min. Belt Replacement
Feeds Wide Variety of Products
High Capacity Feed Hopper
Heavy Gauge Steel Construction
Rotatable Separator
Sealed Shaft Locking Collar Bearings
Magnetic Rear Adjustable Roller Wedge
Options:
Articulating Acceleration Assembly
Creates separation between pieces before leaving the feeder.
Remote Speed POT
Feeder Speed control POT located on a Walco transports base, allows feeder speed control from the same location as transport base and conveyor speed.
Speed Following
Allows Walco Systems feeders to follow transports base belt speeds, using one speed control.